BUYER UPGRADES
Custom Design Options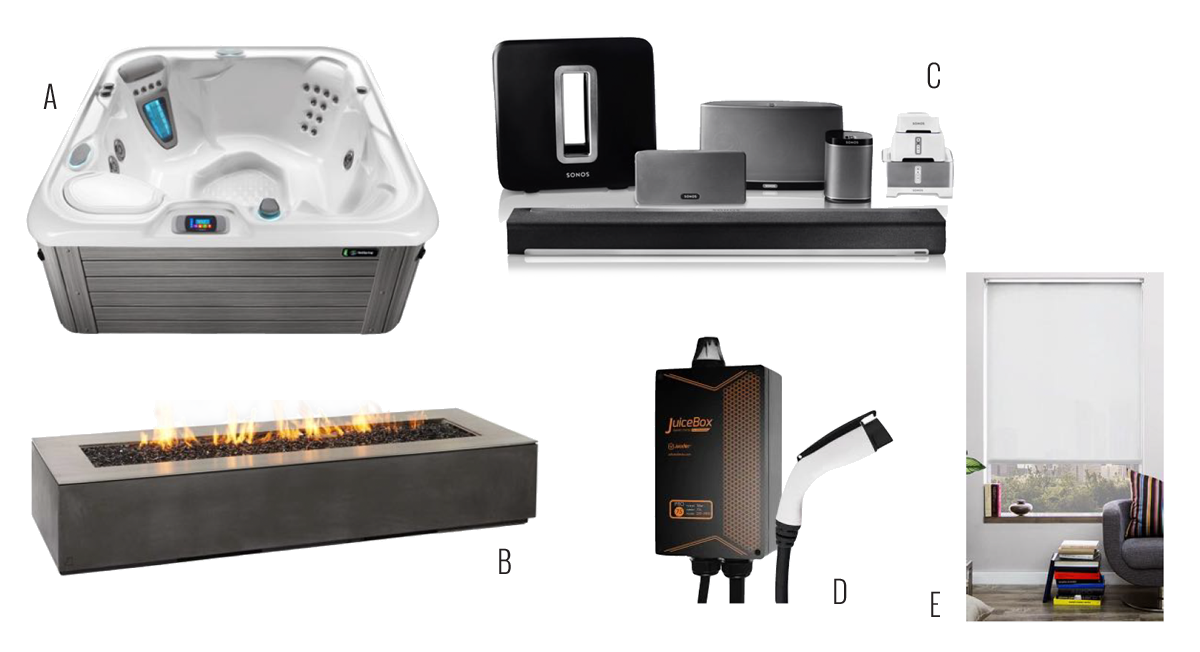 A. Hotspring Prodigy Hot Tub
B. Paloform 54" Robata Natural Gas Firepit
C. Smart Home & AV Package
D. Electric Car Changing Station
E. Hunter Douglass Window Treatments
---
KITCHEN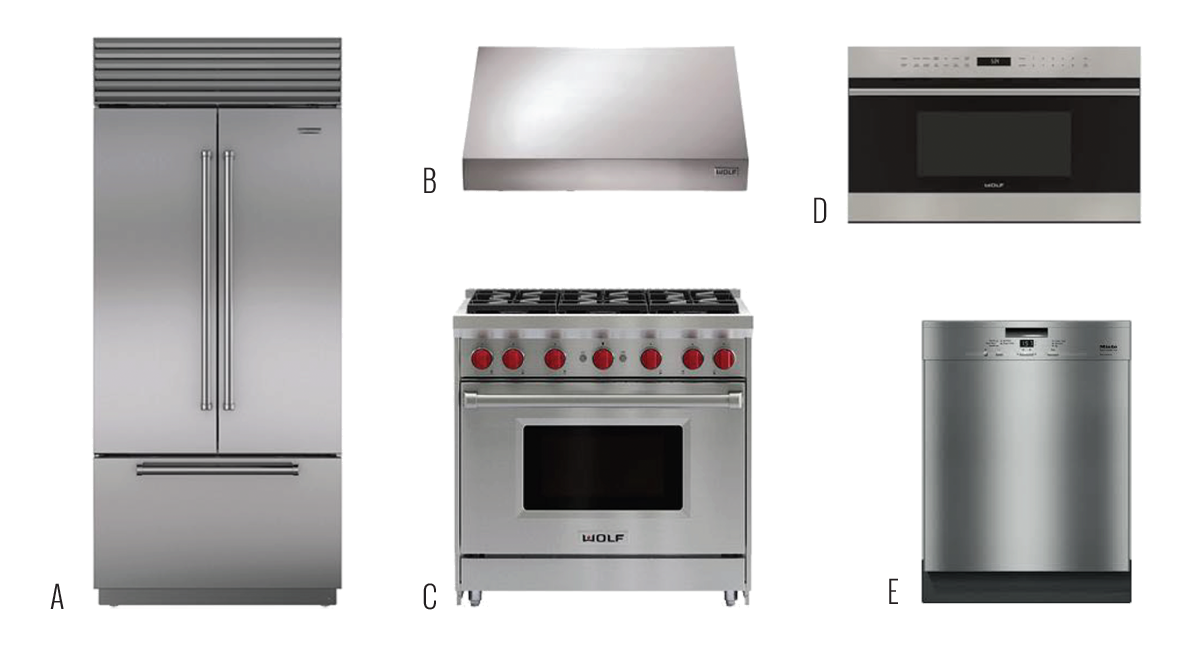 A. Refrigerator – 36″ Built in French Door Refrigerator/Freezer: BI-36UFD/S
B. Hood – Wolf 30″ Stainless Steel Pro Series Wall Hood – PW302210
C. Range – Wolf 36" Gas Range
D. Microwave – Wolf Stainless Steel Built-In Pull Down Door Microwave : MDD30TM/S/TH
E. Dishwasher – Miele Futura Classic Plus G4925SCU Dishwasher
---
Developer reserves the right to change plans, specifications, pricing promotions, incentives, features, elevations, floor plans, designs, materials, amenities and dimensions without notice in its sole discretion. 
Buyers who execute a purchase contract prior to start of interior finishes will have the option to select either the Alpine Contemporary design, the Mountain Classic design or create a fully custom interior design.
A Mountain Classic interior package is also available at the same price as the Alpine Contemporary standard design. Contact us for more information on the Mountain Classic Interior package
Buyer's who choose to create a fully custom interior design will receive a credit equal to the Developer's cost of materials and labor to install the Alpine Contemporary package. This credit will be applied toward the labor and material costs of their custom selections. A non-refundable deposit equal to the labor and material costs of the custom package will be required prior to start of interiors construction.
Buyers may select their own interior designer or utilize the services of our designer. Cost of our designer will be included in the custom package pricing.